Meet The Off Leash K9 Team
Danna found Off Leash K9 Training in the fall of 2016, while living in Richmond, Virginia. She had two 1- year-old black labs, Kona and Liberty, that needed some serious help with their manners. As a firefighter's wife and a mother of three young daughters, she needed to be able to take them places and be able to trust them while handling three young children. While both pups were very smart and loving, they were FULL of energy, had no manners and loved to escape the yard and run!
After finishing OLK9 Basic and Advanced obedience programs, Kona is now a service dog for Danna's oldest daughter and Liberty enjoy's tracking and detection work. From lesson 1, Danna became intrigued with Off Leash K9 Training's techniques and the ability to literally change people's lives! Danna is super compassionate and truly loves each and every client and their dog.
Danna is from Spokane and lived in Richmond, VA for over 10 years where she was trained by OLK9 Richmond's Head Trainer Matt. Before joining Off Leash K9 Training, Danna was a stay-at-home mom for 7 years, but decided to follow her heart and jump into the world of dog training. In her spare time Danna likes to ride horses, spend time with family, and be outdoors.
Trey is a retired Firefighter / Paramedic with over 20 years of service. He served in Spokane County, the City of Ephrata, WA and for almost 15 years with the Henrico County Fire Dept. near Richmond, Va. Trey is from Spokane and in the summer of 2019 took over the business management responsibilities for OLK9 Spokane / CDA.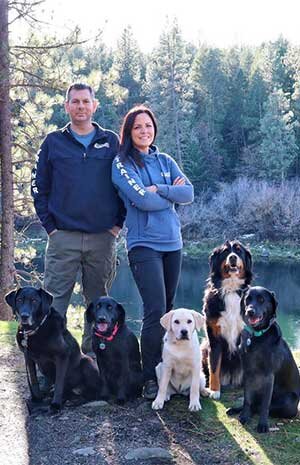 Matt (Owner) stumbled his way into Off Leash K9 Training a little over 7 years ago when his Pitbull/Husky mix, Annabel, was in dire need of some off leash training. While a very smart dog and excellent INSIDE, she was a bit of a rascal and loved to play tag, her favorite game, while outside off leash. In addition, Matt could not get a grasp on Annabel's intense prey drive as Annabel would not hesitate to take off after a squirrel, deer or rabbit. After graduating from OLK9's Basic and Advanced Obedience Program, Annabel became an ambassador for her breed, and Matt was sold on Off Leash K9 Training's ability to change peoples' lives in addition to their canine companions.Matt loves talking with clients and discussing how his obedience programs will be able to meet their unique training needs en route to establishing a happy and healthy hierarchy within the clients' "pack."
Matt has 7+ years of experience working with advanced canine obedience and behavior modification with Off Leash K9 Training. In this time, he has trained 4,000+ dogs, and he has made progress with each and every one. Matt will work with any behavioral issue, breed, or client!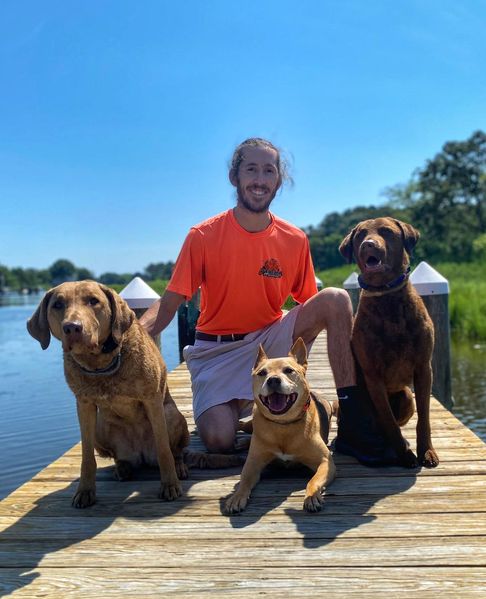 Erica found her way to Off Leash K9 Training Spokane in the Spring of 2019. She had an almost one year old Golden Retriever puppy; Tyson, who she had trained fairly well, but she really needed help with on-leash manners. She absolutely loved basic obedience lessons, the process, and learned so much! She joined our team in Winter 2019 and the rest is history!
Erica grew up in Lacey, WA and moved to Spokane in Fall 2017 to be closer to her fiance's family. She has added another Golden Retriever, Walker, to her family this year giving her a two dog household. Erica's passions include teaching, dogs, and learning! She is currently training Tyson in Scent Detection and Walker in Therapy Tasks. In her spare time, she loves hanging out with her fiancé, taking her dogs on hikes, and fishing!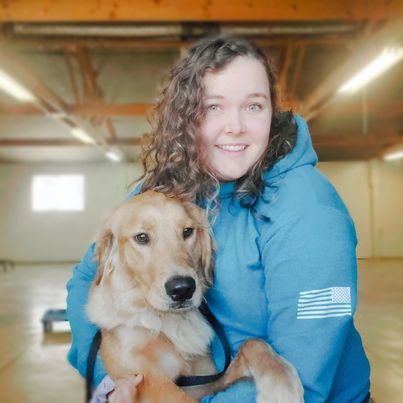 Gordon's opportunity to work for Off Leash K9 Spokane came in the summer of 2021 when his family brought Daisy, their 2-year-old Lab/Coonhound mix, in for Basic and Advanced Obedience. Daisy came in with a general handle on basic commands but struggled with duration, leash manners, and she couldn't stop jumping on everything in sight. It only took a few lessons for the Smiths to notice an incredible transformation in Daisy, and Gordon knew he wanted to help others to see the same transformation in their dogs.
Gordon is from Spokane and has two beautiful girls, three dogs (the aforementioned Daisy, a 15-year-old Pomeranian named Loki, and a 13-year-old Parson Russell Terrier named Jax), and a 7-year-old cat named Kit. When not training dogs Gordon is a freelance graphic designer and enjoys hockey, bowling, and spending time with his family.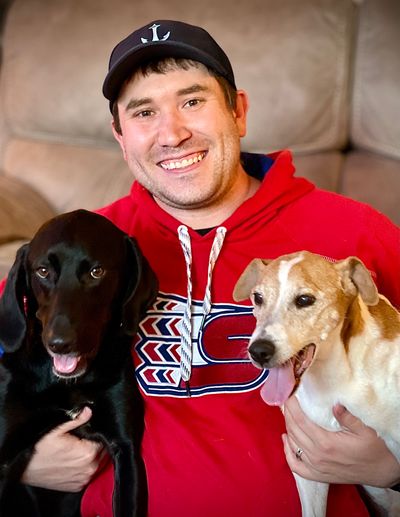 Brenna joined Off Leash K9 in spring of 2022 when the opportunity to pursue her dream of training dogs came along! After shadowing lessons and seeing change in both the dogs behavior and confidence as well as the owners confidence she knew she wanted to help other dog lovers obtain this.
Brenna grew up in Fairbanks, Alaska but lived in several different states before settling in Spokane. She has a cat (named Jeff) and 3 dogs (mini Dachshund named Mr. Weenie, a German Shorthaired Pointer named Ruger and Wesson Pea a Corgi/lab mix). Her hobbies include reading, visiting her parents in Hawaii, hiking with her pups and fishing with her husband.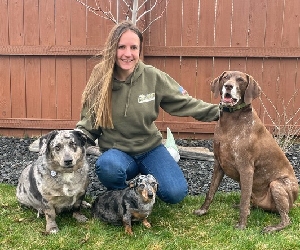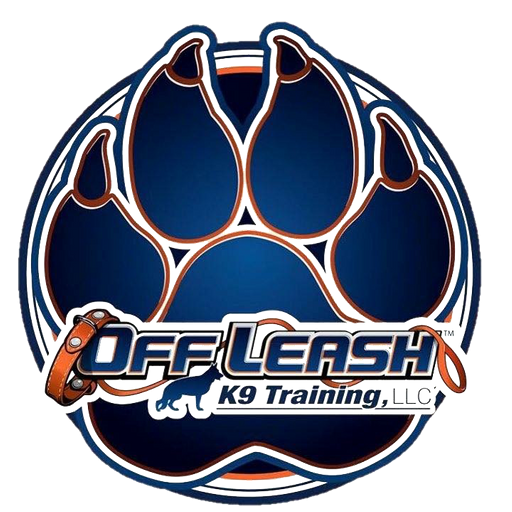 do you have questions for us?
Or Call us for a free consultation today!
About Off Leash K9 Training
Dog Trainers Who Are Recognized Around The World!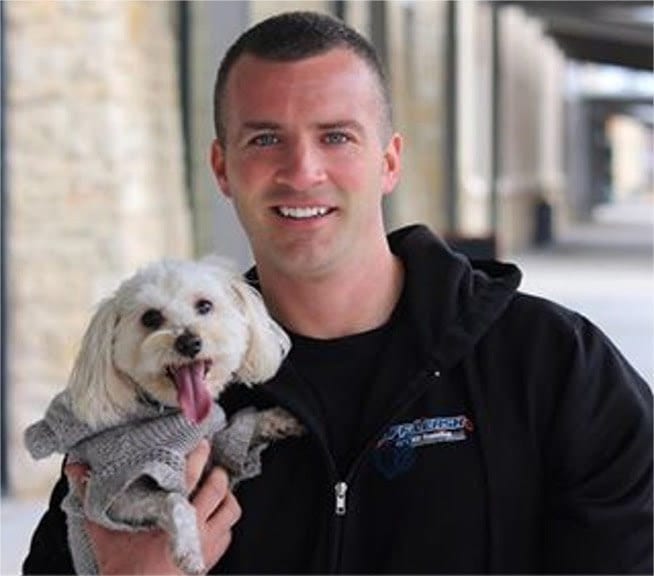 Nick White is the Owner and Founder of Off Leash K9 Training.  Nick is a former US Marine and former US Secret Service. He currently has over 130+ dog training locations throughout the United States. 
Nick is globally recognized as being one of the top dog trainers in the world.  He has 2 official world records in off leash obedience, named on Wikipedia as one of the top 20 dog trainers in the world, recently named top 10 trainer in the world by bestdogtrainers.org, has been featured in many magazines and shows, and he is regularly requested by the top celebrities and athletes! He has been called upon by people such as actor Ryan Reynolds, WWE's John Cena, MLB All Star Max Scherzer, UFC World Champion Jon "Bones" Jones, and many more!
You can visit our YouTube Channel and watch over 1500+ before/after videos of Nick and his team's work!  Off Leash K9 Training has more documented videos than any dog training business in the entire world!