Dog Obedience Training Spokane Washington Owner
Matt Ferramosca stumbled his way into Off Leash K9 Training a little over five years ago when his Pitbull/German Shepherd mix, Annabel, was in dire need of some off leash training. While a very smart dog and excellent INSIDE, she was a bit of a rascal and loved to play tag, her favorite game, while outside off leash. In addition, Matt could not get a grasp on Annabel's intense prey drive as Annabel would not hesitate to take off after a squirrel, deer or rabbit. After graduating from OLK9's Basic and Advanced Obedience Program, Annabel became an ambassador for her breed, and Matt was sold on Off Leash K9 Training's ability to change peoples' lives in addition to their canine companions. Matt loves talking with clients and discussing how his obedience programs will be able to meet their unique training needs en route to establishing a happy and healthy hierarchy within the clients' "pack."
Matt hails from Richmond, Virginia. He graduated from James Madison University with a Bachelor's Degree in Political Science and a Minor in Economics in addition to a Master's Degree in Higher Education Administration with a Counseling Psychology Concentration. Matt combines his extensive experience with Off Leash K9 Training with an unparalleled passion to make a difference in the lives of others through canine obedience and behavior modification. What separates Matt from most other trainers is his expanded understanding of operand conditioning and both human and canine communication. Matt utilizes this knowledge to identify the most beneficial obedience and/or behavior modification package for each family.
Matt has 5+ years of experience working with advanced canine obedience and behavior modification through Off Leash K9 Training. In this time, he has trained 3,000+ dogs, and he has made progress with each and every one. Matt will work with any behavioral issue, breed, or client!
When he is not training dogs, Matt likes to play sports, hang out with friends and family, take his dogs on adventures, or pretty much anything outdoors when the weather is nice! Now that his Master's degree is complete, he looks forward to entering Moose, his 2-year old Chesapeake Bay Retriever, into as many competitions as possible. Moose is trained in Italian!
Spokane Washington Head Trainer
Danna Campo came across Off Leash K9 Training in the fall of 2016 when her two 1- year-old black labs, Kona and Liberty, needed some serious help with their manners. As a firefighter's wife and a mother of three young daughters, she needed to be able to take them places and be able to trust them while handling three young children. While both pups were very smart and loving, they were FULL of energy and loved to escape and run! After finishing OLK9's Basic and Advanced obedience programs, Kona is now a service dog
for Danna's oldest daughter and Liberty is on her way to becoming a tracking and detection dog, all before they have even turned 2!! From lesson 1 Danna was so intrigued with Off Leash K9 Training's techniques and ability to literally change people's lives! Danna is super compassionate and truly loves each and every client and their dog. Danna is from Spokane, WA, but has lived in Richmond VA for the last 10 years where she was trained by Head Trainer Matt Ferramosca. Before joining Off Leash K9 Training Danna was a stay-at-home mommy for 7 years, but decided to follow her heart and jump into the world of dog training. In her spare time Danna likes to ride horses, spend time with family, and be outdoors.
Contact us to sign up for our Dog Training Program
If you are looking to maximizing your dog's natural abilities and have an obedient pet that you can control with ease, contact Nick White, Master Dog Trainer. Your privacy and pet's issues are protected. You are offered the utmost consideration to make sure your situation with your pet/s. Expert Training for all breeds, all ages, and all issues.
Get Started with: STEP 1
Pay for your desired Training Package below
STEP 2
Click the link to schedule lessons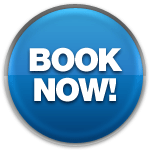 Book Appointment
***YOU MUST PAY FOR YOUR DESIRED TRAINING PACKAGE BEFORE SCHEDULING LESSONS***
**Email us at: [email protected] for more information about our Military/Emergency Services discount, and our Multiple Dog discount!